Send us an Enquiry or Message
Howard David Associates
Suite 4 – 5 The Courthouse
Mill Road
Oundle
Peterborough, PE8 4BW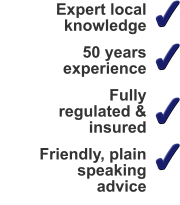 Mr G G, Wellingborough
David. Many thanks for the highly detailed report on the cottage. We were impressed by its range and depth. Sadly we will not be proceeding but will no doubt require such an efficient survey again.
Mrs P P, Cambridge
David – many thanks for this report. I have read through the report quickly and, as you suggested, passed a copy to my solicitor. Thanks also for the dimensions at the rear: very helpful!
Mrs R W, Duston
My husband and I were buying an older house near Northampton. Howard Payne gave us a prompt and professional service from start to finish.
Mr P A, Suffolk
We firstly needed a condition survey and then subsequently help with a boundary issue on a commercial building we were buying. Howard David helped us greatly throughout.
Mrs C B, Oundle
I would 100% recommend Howard David, who we used for a property valuation – they were friendly, professional, and the whole process had a very quick turn around, exactly what we needed.